Check out this article by Betty Cahill of the Denver Post about the benefits of gardening with Colorado native plants with additional resources for getting started.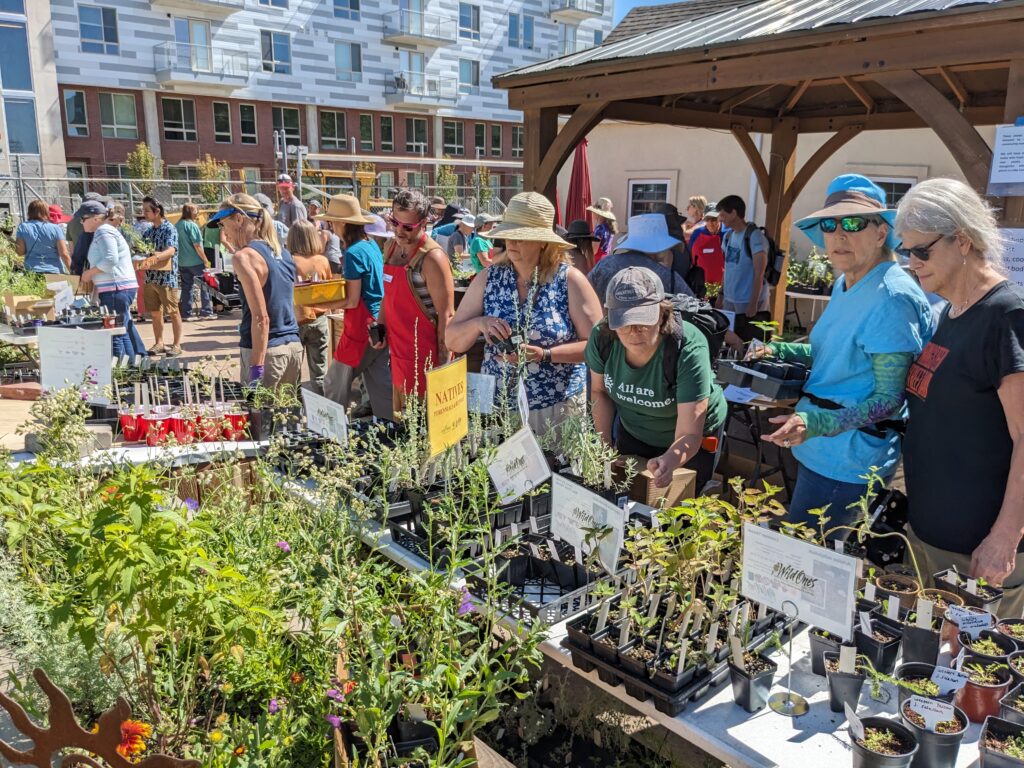 People browsing a wide variety of native plants at the free Denver Plant Swap on June 24, 2023. This annual event is organized by the Wild Ones Front Range Chapter, Earthlinks, the Colorado Native Plant Society and the People and Pollinators Action Network. (Image by Idelle Fisher)
Curious to learn more about transforming your garden into a habitat with Colorado native wildflowers, grasses, shrubs, and trees? Check out our native gardening toolkit, register for an upcoming event, subscribe to our newsletter, and/or become a member – if you're not one already!