The Wild Ones Front Range Chapter is run by member volunteers. Consider volunteering your time and talents with us to help more Front Range residents convert their garden spaces into native habitat.
Please complete this Volunteer Interest Form to share your interests and availability. Prior experience is not required – just bring your passion for native plant gardening.
Below are some of our current openings, but we are always looking for help in a variety of ways.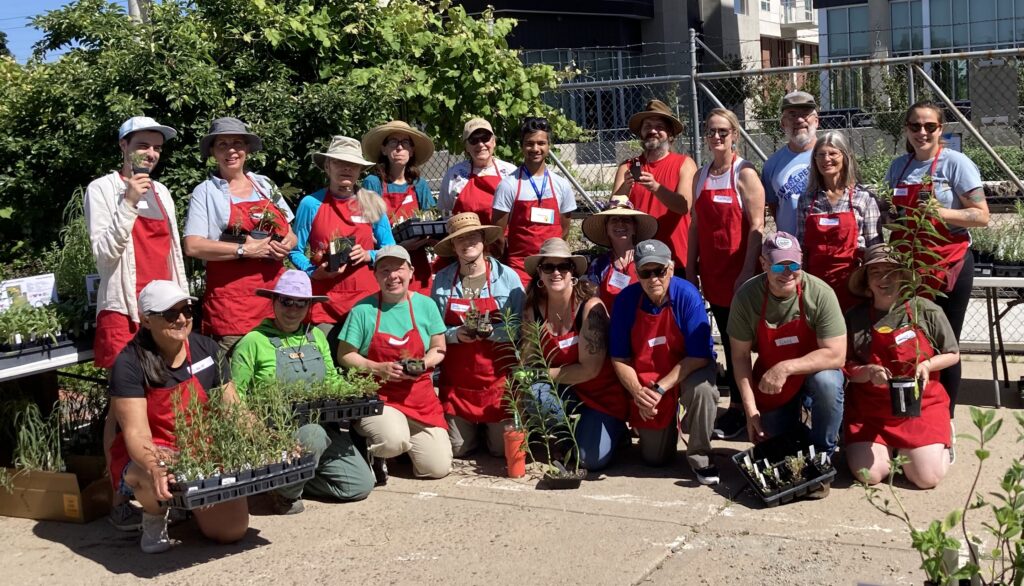 Communications
Partner with the newsletter, social media, and website chairs to communicate about our chapter's events and resources. Identify ways to increase awareness of WOFR and our mission.
Greenverein Demonstration Garden Maintenance
Greenverein is a 100′ long primarily native plant garden on the north side of the Denver Turnverein Dance Center @ 1570 Clarkson Street, Denver 80218. Volunteers weed, prune, and collect seeds.
Newsletter
Help to create our content calendar, identify authors for articles, and coordinate content submissions.
Plant & Seed Swaps
There are multiple ways to volunteer in support of the upcoming fall seed swaps, including collecting and cleaning native seed, assisting with event coordination, and/or helping on the day of the event.
Publicity
Increase awareness of Wild Ones Front Range and our mission in the community via a variety of approaches, such as newspaper articles, podcasts, event sponsorships, and educational presentations.
Regional Coordinators for Northern Colorado (Larimer & Weld Counties)
Organize local member meetups to learn from each other's native plant gardening journey.
Volunteer Coordinator
Identify ways to recruit, recognize and reward volunteers.