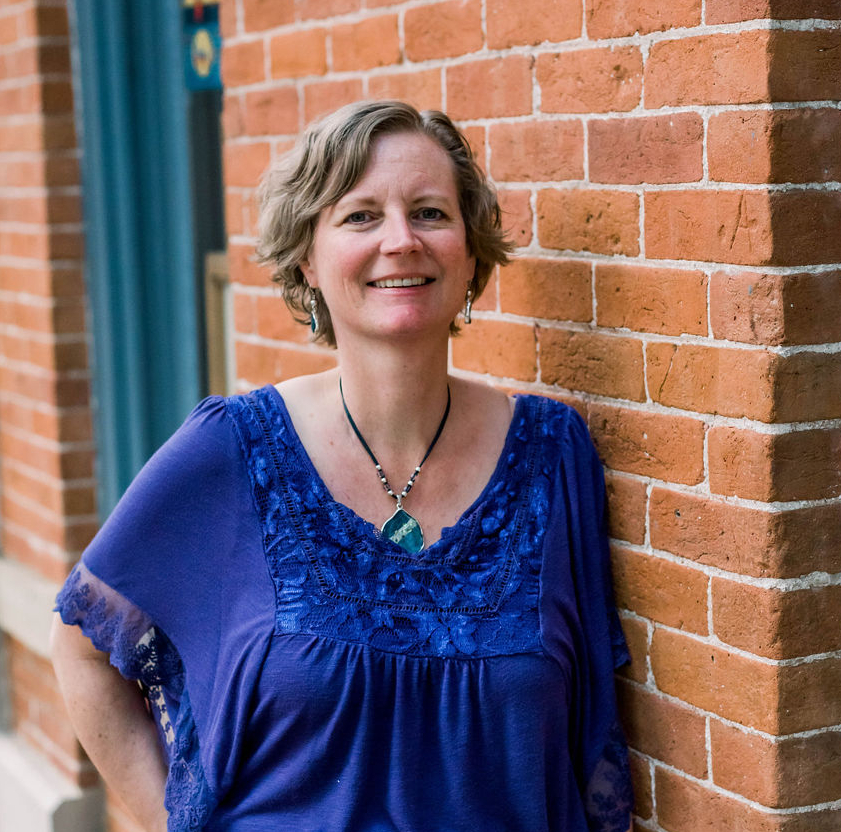 PRESIDENT ::: JENNIFER SMITH
When Jen and her family moved to Fort Collins in 2019, she began learning all she could about Colorado gardening. Jen attended the Fort Collins Xeriscape Incentive Program training, where she learned how native plants not only save water, but also support our local wildlife and help combat environmental pollution. Plus, what a great way to directly make positive change, right outside your door? Jen immediately started smothering her front lawn, joined the Wild Ones Front Range Chapter, and became a Programming Committee volunteer to plug in and learn all she could. Jen enjoys experimenting with native plant propagation and touring any native garden she can find for increased knowledge and ideas for her own yard. Her professional career focused on helping businesses become more profitable and efficient by improving their processes, organizational structure, and technologies.
VICE PRESIDENT ::: DEB AAL
Deborah was born and raised in New York City. There was not a lot of gardening going on there, so she left as soon as she could, raising her family in the Washington, D.C. area, and moving to Colorado in 1998. Deborah worked for the U.S. Environmental Protection Agency for over 30 years, first in D.C., then in Denver. She worked on issues related to water quality, air quality, sustainability, and more. Deborah also worked as Program Director for the Renewable Natural Resources Foundation for two years in the 1990's. More recently, she got her certificate in Permaculture, and was a docent at the Denver Botanic Gardens. She practices, and reads a lot about, permaculture and sustainable gardening, as well as native plant gardening, and has a deep passion for healing the earth, one garden at a time. She is an avid hiker, cyclist, and gardener.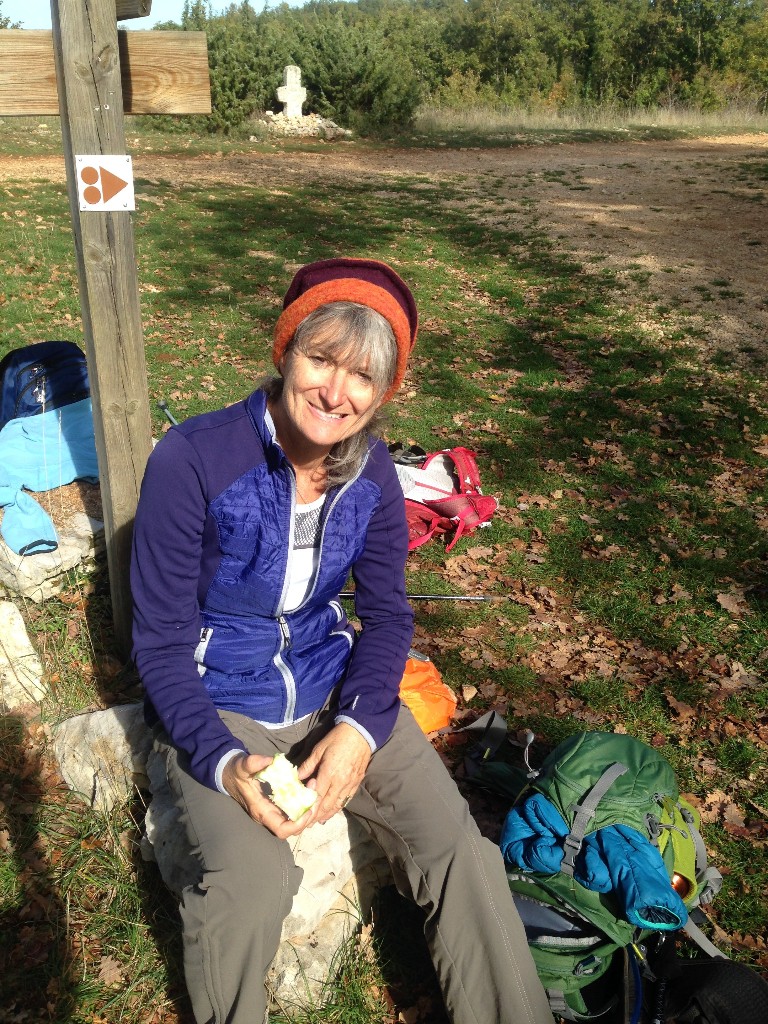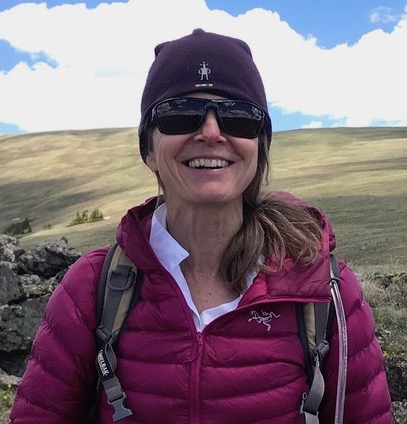 TREASURER ::: PEGGY HANSON
Peggy is a trained accountant who has embraced the need for environmentally sound residential landscaping practices. In 2000, while volunteering for conservation groups in Lake County, Illinois, she became acquainted with the vital place native plants occupy in preserving and restoring open spaces to have rich bio-diversity and consequently, less demand on municipal resources. Since moving to the Front Range, she has volunteered at Denver Botanic Gardens and became a docent. She's gained a better appreciation of water conservation and the need for water-smart landscaping in our urban/suburban settings. In 2016, she and her husband began the process of replacing a large portion of their front lawn with native and water-smart/regionally appropriate plants. They are enjoying the benefits of their labor in the variety of textures, flowers, birds, bees and butterflies, and the lower water bills are awesome!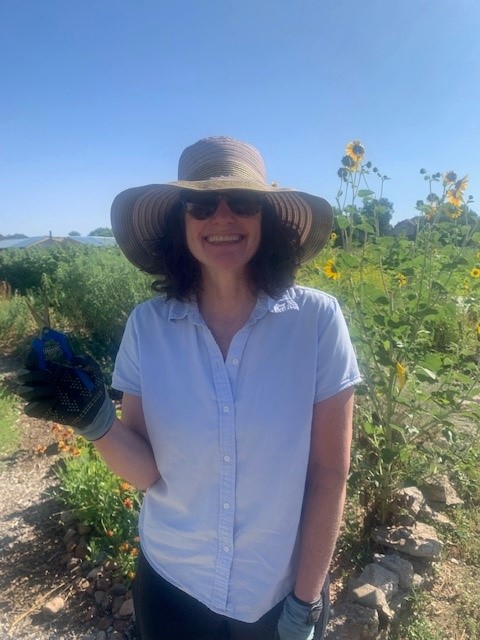 SECRETARY ::: KRISTIN LAUX
Kristin moved to Denver in 1999. The arid climate here was a bit of a shock coming from Oregon, but she quickly realized that the landscape just has a different kind of beauty in dry climates. When she and her husband bought their house in 2012, they landscaped the front and back yards with xeric practices in mind to save water but had no awareness of the benefits of native plants. Attending the 2022 WOFR plant and seed swaps opened her eyes to the magic of creating native plant habitats in her own yard. The backyard grass was smothered and replaced with native plants in 2023 and the front yard will transition in 2024. Kristin enjoys watching and learning about the many different plants, birds, and bugs that call her yard home now. Kristin's other passion is animal welfare and she volunteers weekly at a large animal shelter. She has also fostered hundreds of kittens, cats, rabbits, guinea pigs, and dogs over the past 10 years. Kristin enjoys scuba diving in warm water all over the world when she takes vacations from her job as the Chief Financial Officer at a Colorado nonprofit.
At Large Board Members
DANNA LIEBERT
Danna is the owner of Grounded Growth Landscape Design and has worked with the Englewood Parks Department to establish a pollinator habitat demonstration garden at Depot Prairie Park. With Wild Ones Front Range, Danna is developing a guide to support members who want to start native plant demonstration gardens in their own communities, and helping however she can to inspire a native landscape revolution. After two decades of working in film production in New York City, Danna and her family transplanted themselves to Englewood, CO. In the process of turning her conventional front lawn into a low water wildscape, she discovered her passion for naturalistic landscaping. The planning, coordination, and research skills Danna previously used as a documentary producer she now applies to landscaping projects in the service of ecological restoration, preserving limited resources, and supporting community wellbeing.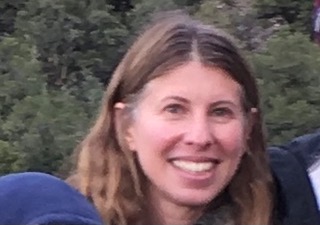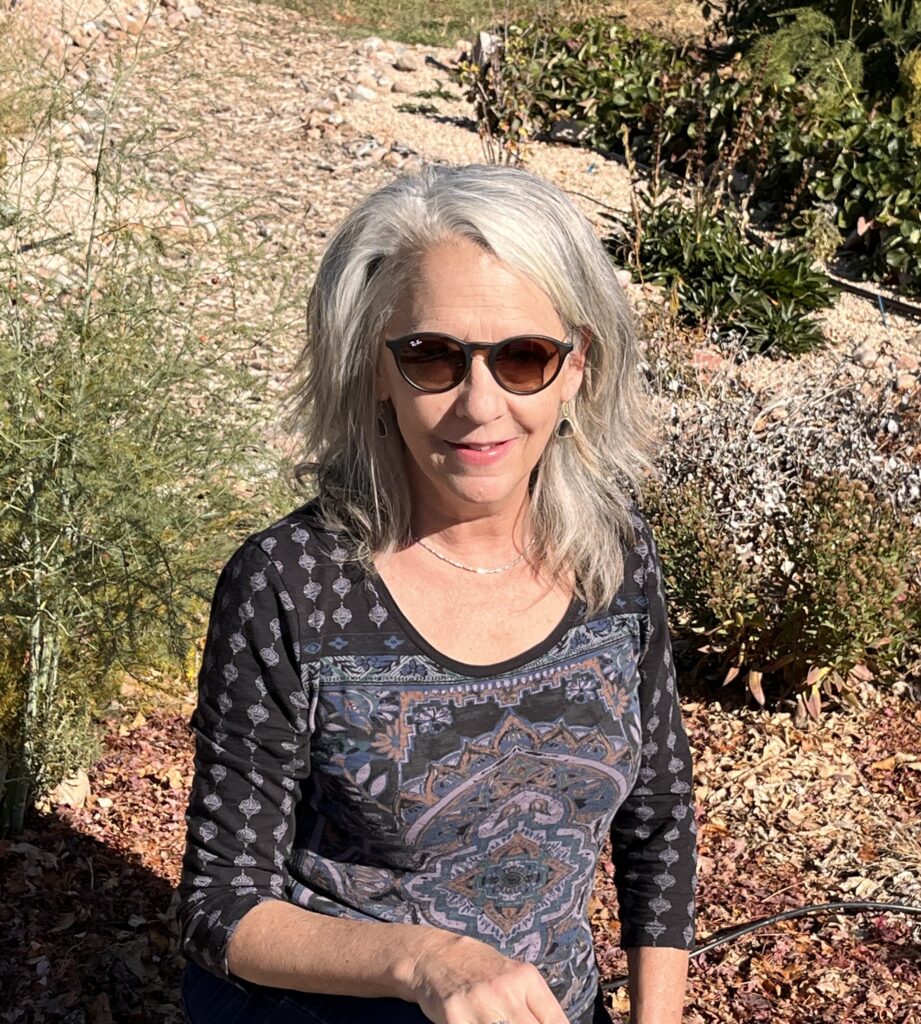 AYN SCHMIT
Ayn's roots in gardening are deep. She discovered gardening as a young person and pursued a degree in horticulture at Cal Poly University Pomona, coming within a short distance of earning a degree (yet somehow heard nary a mention of native plants.) Despite the absence of native plant content, she learned a lot about plant taxonomy and culture and deepened her love of plants. She subsequently found her way to a degree and a career in environmental science, working for 38 years for the EPA focusing on water quality. While at EPA she helped support and fund projects advancing soil health and regenerative agriculture as a means of improving water quality. She retired from EPA in spring of 2020 and has since become involved in Wild Ones, designing, planting and maintaining a native plant demonstration garden at Ekar Farm in collaboration with other Wild Ones members and volunteers.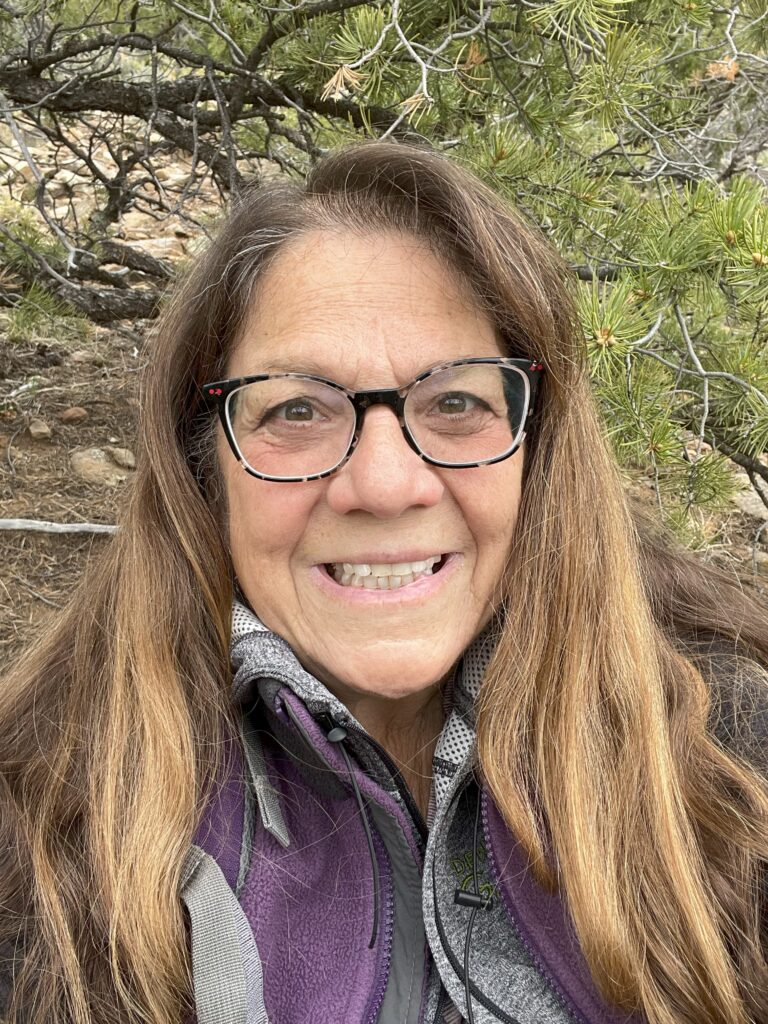 VICKI SARAGOUSSI PHILLIPS
Vicki joined the board in September 2023.
Vicki showed an early interest in gardening when she created her first "rock garden" on a pebble-filled tray with houseplants in her Brooklyn bedroom. Moving to Denver in the 70's, she longed to explore the larger gardens in the Colorado mountains. Studying environmental sciences, biology and eventually licensed in elementary education, Vicki taught outdoor education with the US Forest Service, Wilderness Experience Program where she guided high-risk youth through personal discovery in the outdoors, and additional experiential education jobs devoted to science exploration and discovery. Eventually raising a family, she veered into traditional classroom teaching, frequently incorporating environmental education lessons. Her latest professional venture was at Denver Botanic Gardens, working as a Children's Program Instructor, and training and supervising adult volunteers. Working at DBG stimulated her interest in learning more about gardening; particularly incorporating native flora to create natural, integrated and diverse environments surrounding her home.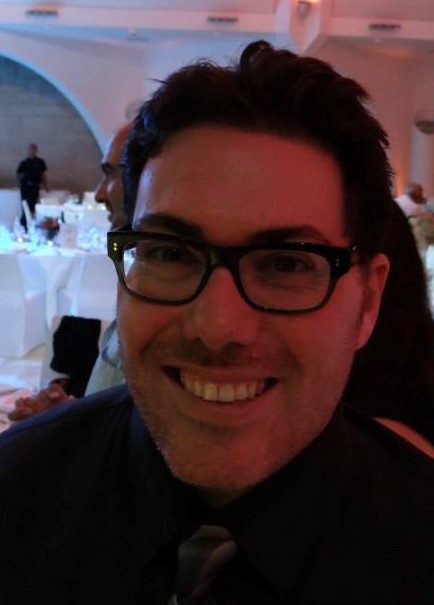 Jonathan Sciarcon
Jonathan grew up in Rhode Island, spent most of his 20s in graduate school in California, and moved to Colorado in 2010 for work. After he and his wife purchased a home in the southern Denver suburbs in 2017, he soon grew tired of taking care of the non-native turfgrass lawn and researched alternatives. In 2019 he solarized the 2,500 square foot front yard and began converting it into a xeric pollinator habitat. In 2020, after spending much of the winter reading about the importance of native plants to the local ecosystem, he altered the plan to focus solely on Colorado and regional native plants. Jonathan is now in the process of slowly converting the back yard into a regionally native mixed shrubland/grassland to support local wildlife, especially birds. When he's not gardening, Jonathan is an Associate Professor of History and Chair of the Department of History at the University of Denver.