Once again, Wild Ones Front Range partnered with several other like-minded organizations and individuals to host our annual plant swaps in June. One was held in Fort Collins on June 17th and the other was held at Denver's Earthlinks on June 24th. Happily, word is getting out and both swaps are growing! More attendees are bringing acceptable plants and labeling well so the offerings are even better!
As a result of these swaps, more than 7,500 regionally native plants now have new homes along the Front Range!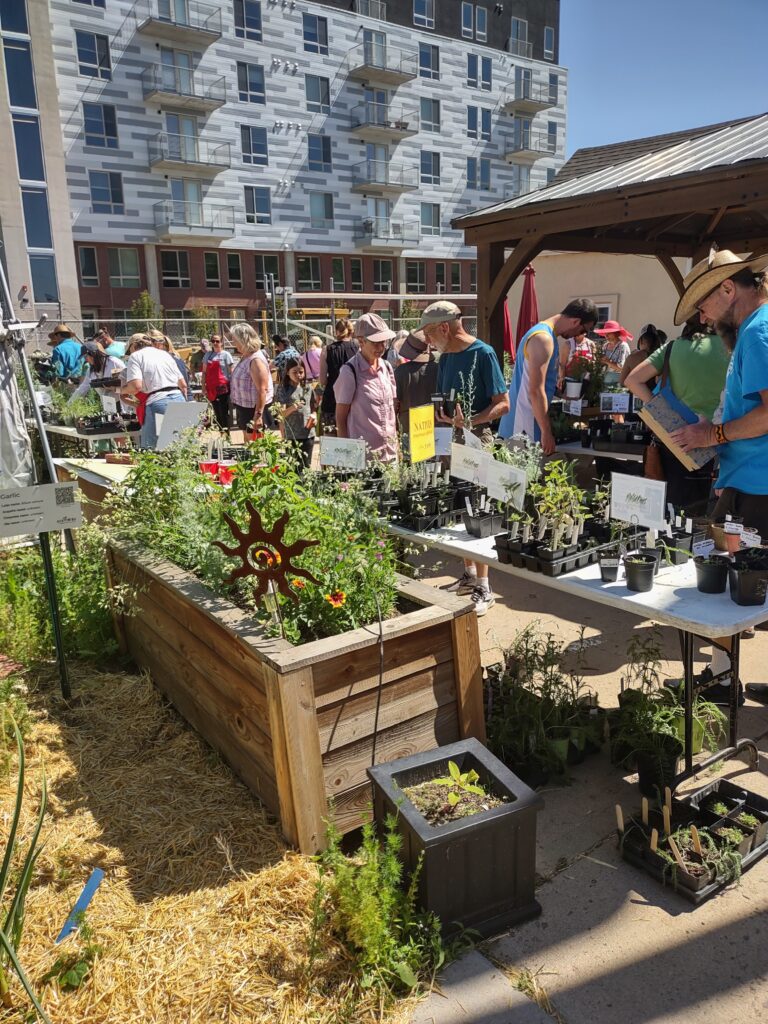 Below are some additional stats that demonstrate the wonderful volunteerism and positive reception to these outreach events that educate, empower and provide resources to get more native plants in the Front Range landscape.
Fort Collins
~3,200 plants

3,100 plants propagated by swap committee at a local greenhouse, One Canopy, that gave them space and access.
~100 day-of plant donations from attendees

290 volunteer hours!
286 attendees
Only 4 flats of leftover plants, which were donated to One-Canopy's pollinator gardens
$500 in donations split between hosting partners
Denver
~4,500 plants

3,000 plants propagated by a few amazing Wild Ones propagators
940 plants from 9 gardens at "dig & donate" pop up events
~650 plant donations from attendees at the event
~50 plants leftover which are finding homes.

300+ volunteer hours! (dig & donate, bump-up, labeling and staffing the swap event)
380 attendees (6 times the number from our first plant swap 3 years ago!)
$630 in donations split between hosting partners
A final note from Peggy Hanson, the Wild Ones Front Range Plant Swap Chair
"The swaps are highlights that would not happen but for the magnificent volunteers that give their time so generously.  We made some improvements this year that added to the experience; better species signage, "dig & donate" pop up events that materially added nice-size plants to Denver's base inventory, and more "bump up" and labeling events to support some of our propagators.  Volunteers accomplished it all while fortifying our native plant community—it's amazing the bonds made while getting your hands dirty in pursuit of providing ecologically meaningful plants to our Front Range.  It was an honor to work with all of you! "
The Fort Collins swap planning committee is looking for new members. Fort Collins has a solid group of organizations and people to learn from.
If anyone from the Pikes Peak region would like to initiate a plant swap in or around Colorado Springs, there are the Denver and Fort Collins swaps to model from and mentors too.
Please email us with your interest in helping with these future swaps.
Curious to learn more about transforming your garden into a habitat with Colorado native wildflowers, grasses, shrubs, and trees? Check out our native gardening toolkit, register for an upcoming event, subscribe to our newsletter, and/or become a member – if you're not one already!