Members of the Propagation Committee gathered at Brian & Eileen's property to explore their land adjacent to Roosevelt National Forest and swap native plant seedlings that weren't quite ready for the June swaps. It was a great day spending the day together, particularly since our Propagation Committee members are spread out along the Front Range.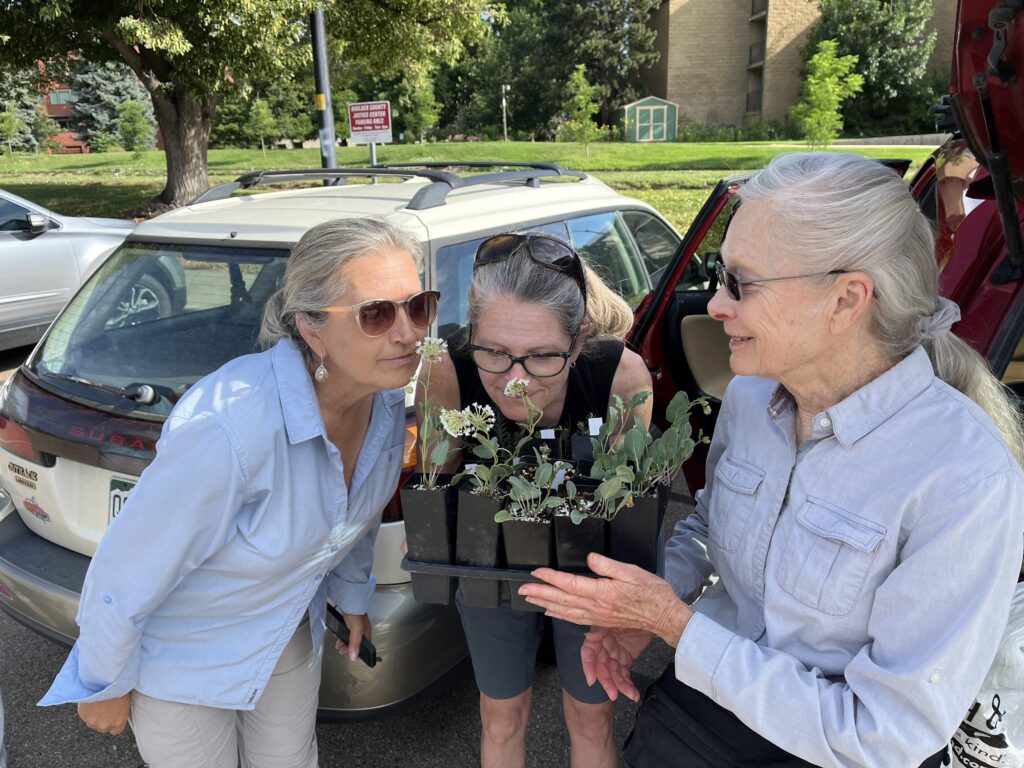 This past year, the Propagation Committee experimented with various propagation methods, from sowing seed in trays outdoors to milk jugs. Committee Co-Chair Jan Midgley hosted multiple Zoom sessions to demonstrate germination techniques. Committee Co-Chair Pam Schulz organized multiple virtual and in person meetups to keep us motivated, connected, and on-track. A huge thanks to everyone who participated.
If you are a WOFR member who is interested in participating and/or helping to organize the Propagation Committee, please email us.
Curious to learn more about transforming your garden into a habitat with Colorado native wildflowers, grasses, shrubs, and trees? Check out our native gardening toolkit, register for an upcoming event, subscribe to our newsletter, and/or become a member – if you're not one already!