During our hot Colorado summer, twenty-five Wild Ones participants were gifted with a wonderfully cool and comfortable morning to explore two public gardens in Jefferson County: Jefferson County Fairgrounds CSU Extension Native Plant & Plant Select Demonstration Gardens, and Lakewood's Kendrick Lake Park Xeriscape Demonstration Gardens. The native gardens are easily accessible and worth visiting for a dose of xeric native and exotic plant specimens along with garden design inspiration!
Whether exploring the grounds in small clusters or wandering solo, both beginner and experienced gardeners took notes of "what's growing," "what's blooming," and "who's buzzing around getting a sweet drink of nectar!" Laurel Starr, tour host and Wild Ones Jeffco Regional Coordinator, happily responded to attedees' questions, suggested useful native plant gardening resources and shared her ideas for future programming. Thanks for volunteering your time and knowledge Laurel!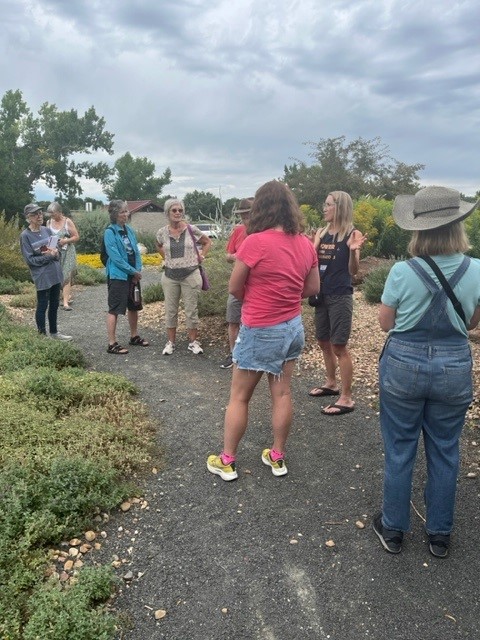 Curious to learn more about transforming your garden into a habitat with Colorado native wildflowers, grasses, shrubs, and trees? Check out our native gardening toolkit, register for an upcoming event, subscribe to our newsletter, and/or become a member – if you're not one already!