We had a great group come out to tour the Greenverein Garden, which was started in 2019 as a collaboration between Denver Turnverein, Uptown on the Hill, and Front Range Wild Ones on a former Denver hell strip located on Clarkson Street!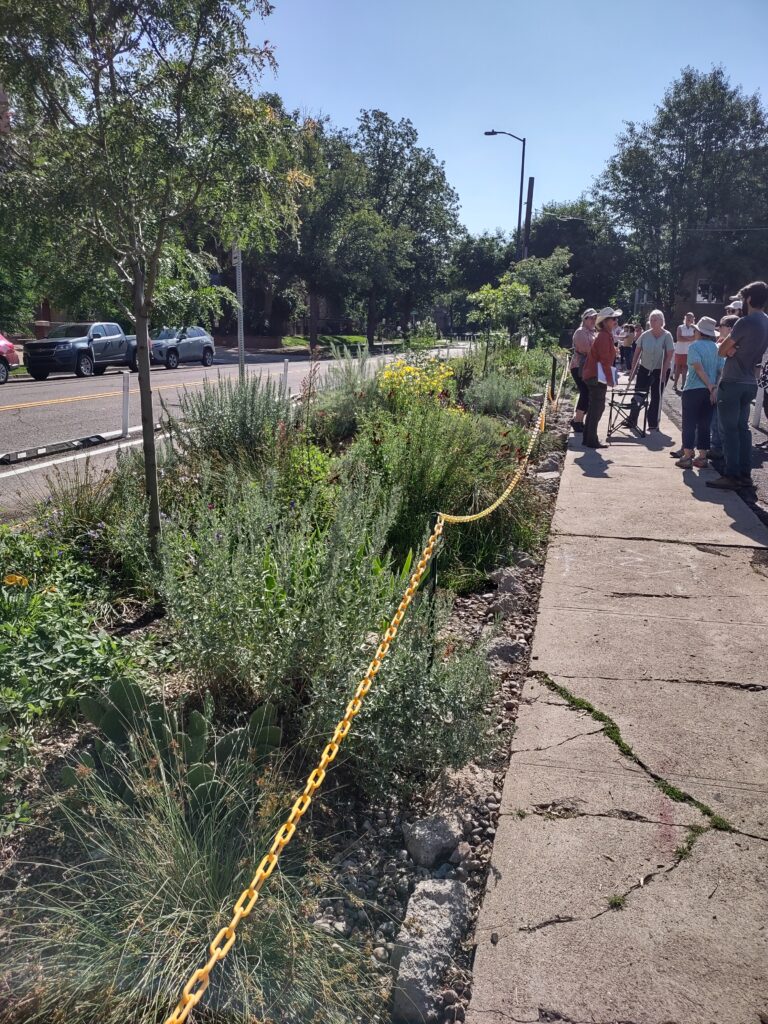 The garden is 100′ long and 11′ wide and uses berms, swales, check dams, urbanite, passive water catchment and other creative techniques to establish a garden highlighting native plants.
This tour was hosted by Judy Trompeter "The Initiator", Marilyn Bernier "The Weed Czar", Wild Ones members, Christine Gust "The Link", Lisa Olsen "The Architect", Judy Hopper "The Financier" and Julie Nordstrom "The Hydrator".
If you are interested in volunteering with us to maintain the garden (e.g. weed, collect seeds, prune), please email Christine at [email protected].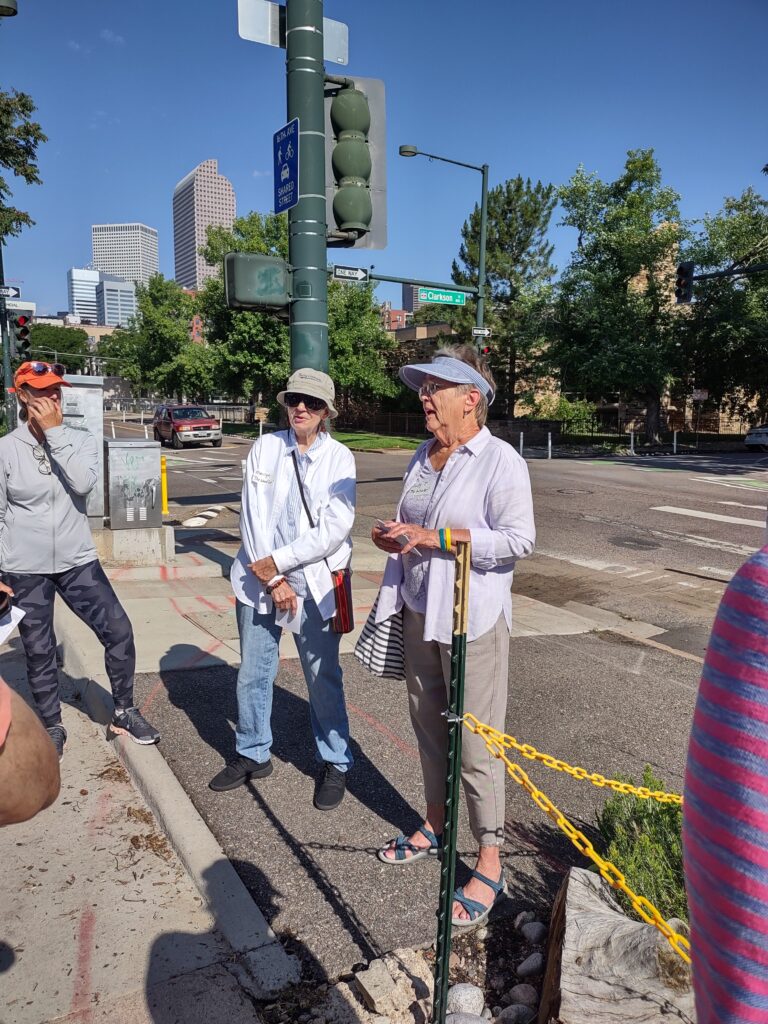 Curious to learn more about transforming your garden into a habitat with Colorado native wildflowers, grasses, shrubs, and trees? Check out our native gardening toolkit, register for an upcoming event, subscribe to our newsletter, and/or become a member – if you're not one already!