Wild Ones Front Range Chapter is a founding partner of the Colorado Native Landscaping Coalition (CNLC). Initiated by Front Range Board Member Tom Swihart, the Colorado Native Landscaping Coalition is a coalition of mission-aligned organizations collaborating to recommend government policies that will transform landscaping and landscape practices across Colorado. The goals are:
1) advocate and assist state and local governments and municipal agencies in promoting landscaping with native plants;
2) revise the definition of "xeriscape" to emphasize the use of native plants; and
3) encourage land management agencies to adopt regenerative management practices that build soil and support broader ecosystem health.
Colorado has enormous opportunities to save resources and solve environmental problems by shifting landscape practices to favor regionally appropriate native plants.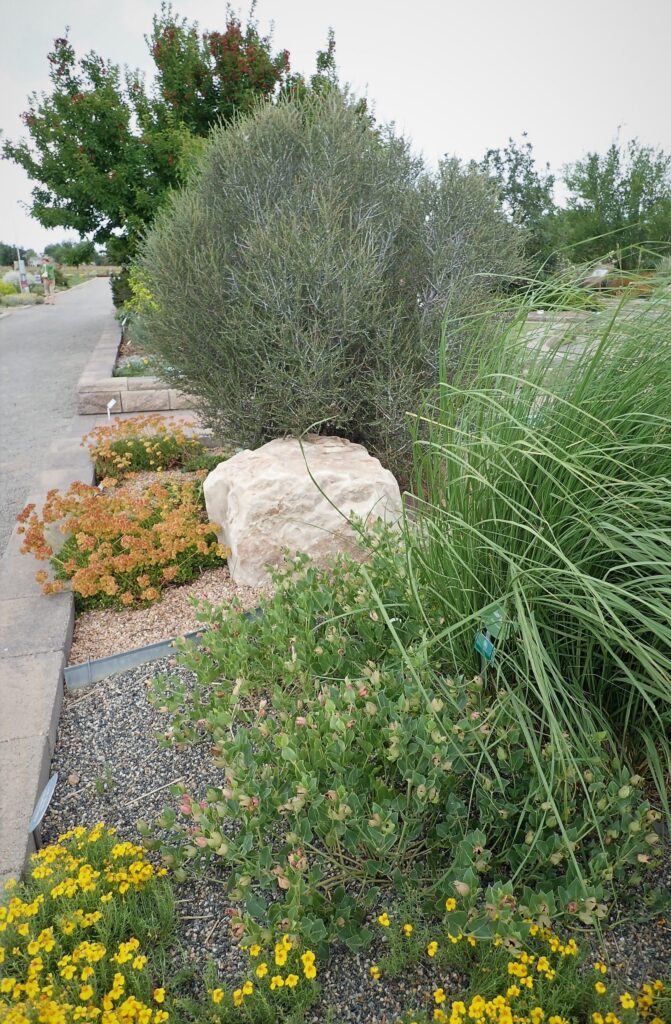 Why native?
Wild Ones and the Coalition advocate for native landscaping because native plants form the foundation of regional food webs and provide quality habitat for birds and other wildlife, among other reasons. In order to thrive, urban and suburban ecosystems need native plants. The vast majority of insect species are host plant specialists, meaning they can only forage on plants with which they have co-evolved. Insects are critical to ecosystem health; not only are they the primary pollinators of most plant species, but they are also the foundation of most bird and mammal species' diets. Without native plants, and the insects that pollinate and eat them, our local ecosystems collapse.
Native plants in the Conservation Gardens on the Northern Water Campus, Berthoud, CO
Native landscapes attract and support more wildlife, they offer a rich experience of and potential connection to nature to people living in urban and suburban spaces. In disinvested communities, which are predominately communities of color, access to the outdoors, and to the physical, mental and emotional health benefits that come with spending time in nature, is limited; enriching degraded landscapes with native plants is a small step towards positive change. Transitioning to native landscaping and regenerative land management practices is an act of decolonization; native landscapes reflect the inherent beauty of Colorado and honor the cultural practices of the indigenous peoples who tended this land for generations.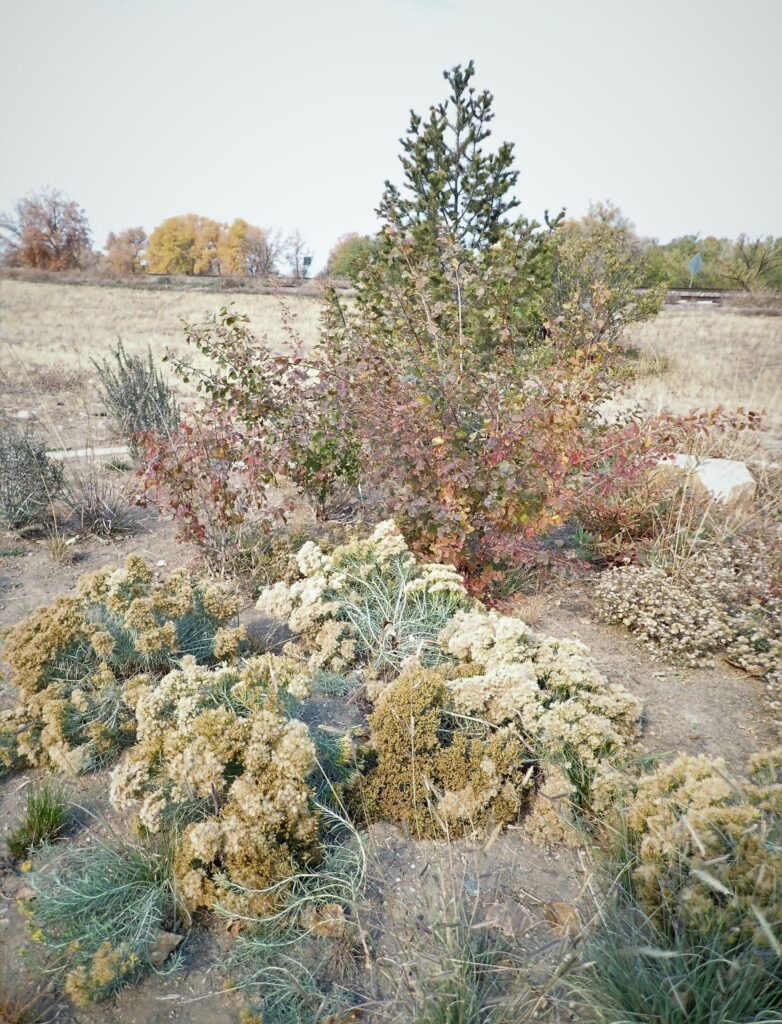 The native pollinator garden at Sugar Beet Park, Fort Collins, CO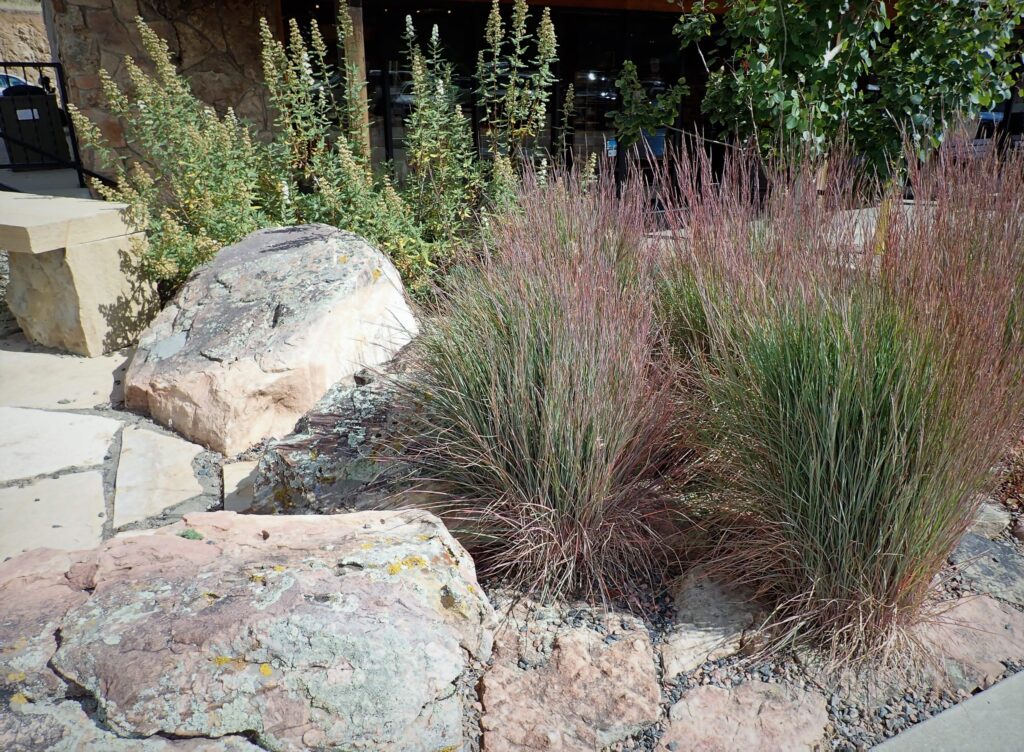 Join the Coalition
Do you want to take action and make impactful change in your community? Please refer to our Fact Sheet for more information and connect with us at [email protected].

Coalition members offer guidance on
updating current and developing new
municipal programs and materials that
promote landscaping with native plants and regenerative maintenance practices.
Native plants thrive in a strip mall parking lot in Estes Park, CO